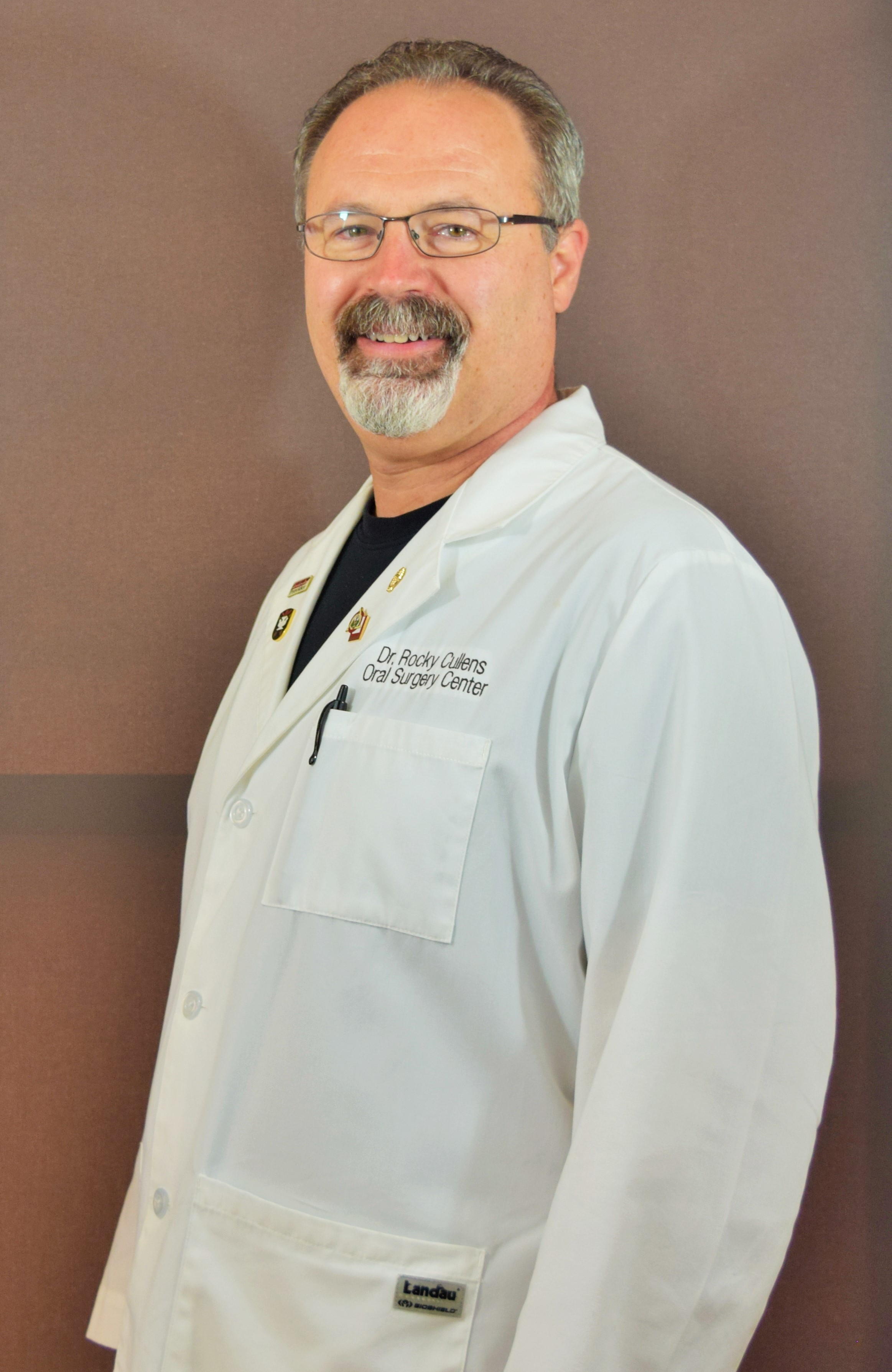 Top-Rated Broken Arrow Oral Maxilofacial Surgeon
A Family-Owned Clinic
Rocky D. Cullens, DDS
Providing Affordable Oral Surgery Care to Eastern Oklahoma Since 2015
Dr. Cullens successfully completed his education as follows:
Bachelors Degree of Mechanical Engineering at Oklahoma State University
Doctor of Dental Surgery training at the University of Oklahoma
Oral Maxillofacial Surgery Residency at the University of Oklahoma
Oklahoma Dental License and Oklahoma Oral Maxillofacial Surgery License
10 years as a construction and process engineer for natural gas pipelines, electric power plants and oil refineries
Associate Oral Surgeon with a small Private Practice Group
Staff Oral Surgeon with the Cherokee Nation Health System
Associate Professor/Oral Surgeon with the University of Oklahoma Health Sciences Center
Contract Provider for Veteran's Administration (VA)
Clinical Instructor for US Army, Special Warfare Medical Group (Airborne)
Owner/President of Stonewood Hills Oral Maxillofacial Surgery, Inc.
Make an Appointment
---
Dr. Cullens uses mechanical engineering and oral surgery training to plan and place dental implants. This technical background makes Dr. Cullens uniquely qualified as a dental implant provider. He is also a specialist in wisdom teeth removal.
Stonewood Hills Oral Maxillofacial Surgery is a local family-owned business. No third-party or corporate ownership exists or presents any conflict of interest with patients. Dr. Cullens and staff can treat you as an individual. We want to help your family when you need us!
Special Forces Medical Sergeant (SFMS)
Dr. Cullens was asked to be an Oral Maxillofacial Surgery instructor for the Special Forces Medical Sergeant Course. He has been an instructor since 2014 and was invited to the U.S. Army John F. Kennedy Special Warfare Center in 2016.
The mission of the U.S. Army's Special Operations Center of Excellence is to train, educate, develop and manage the world-class Civil Affairs, Psychological Operations and Special Forces warriors and leaders in order to provide our nation with highly educated, innovative and adaptive operators.
Dr. Cullens is proud to be a part of these elite service men and women and honors them by wearing the "Schoolhouse" pin on his surgical coat. We also honor our veterans by displaying the service flags of our staff in the clinic entry.